Tuesday October 27, 2015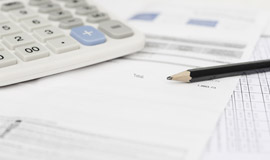 We are on a mission. We're setting out to clear the air and build an understanding. We're determined to put an end to the madness and stop the confusion. Once and for all, we're going to set the record straight and help everyone, everywhere, understand what we really mean when we say… UTILIZATION.
But we're going to try something different and take a unique approach. Every week, for the next 10 weeks, you're going to hear from different Blue.Point employees as they share short, honest stories about how they take their work home with them.
We hope that by showing how utilization easily translates into real-life, every-day happenings, that we can strip down the misconceptions and make utilization in healthcare a little easier to come by. Oh, and we plan to have some fun along the way!
So, even if you are already well-versed in utilization, feel free to use our stories to help your teams and valued supply partners approach utilization differently. And please, share your stories back with us!
Read Week 1: Celebrating What Is Most Important
Read Week 2: Better Coffee – No Sacrifices
Read Week 3: Breakfast With A Two Year Old
Read Week 4: Divide and Conquer
Read Week 5: "Select a Size" It
Read Week 6: Are You Getting Your Money's Worth?
Read Week 7: A Taste of Change
Read Week 8: Snow
Read Week 9: The Case for Nutcrackers
Read Week 10: School Lunch Utilization – Balancing Kids, Cost & Nutrition Quality
Join us on our 10 week journey by following us on LinkedIn.
Lindsey is the Director of Utilization for Blue.Point Supply Chain Solutions, an avid angler, hydrangea fanatic, and self-confessed chocolate nut. Above all, she is obsessed with the objective of clinical product utilization.